This page is dedicated to the highlights of Carla's second term as the Member of Parliament for Delta.
Delivering for Delta- Winter newsletter: 
| | |
| --- | --- |
| Read about all of the funding and grants that have helped Delta businesses and individuals. | |
Work on the George Massey Tunnel Replacement
The George Massey Tunnel provides an integral crossing of the Fraser River for Highway 99, connecting the Greater Vancouver area north of the Fraser, and other internal BC routes, to Port Metro Vancouver Deltaport, the BC Ferries' link to Vancouver Island, and the United States of America. This is a national and an international trade corridor that is essential to our region and federal economies. 
There is no question that a new crossing is desperately needed and we need it now. We needed it years ago. As of right now, we are waiting for the Provincial Government to release the finalize the plans for the replacement.
In 2019, Carla invited the Federal Infrastructure Minister Francois-Philippe Champagne to tour the site. Later that year, Carla sent a letter to the Province urging Premier Horgan to take actions to address congestion at the George Massey Tunnel. 
Promise from the Federal Government: Prime Minister Trudeau came to Delta in September 2019 to announce that the money is there. 
Carla has spoken to the new Provincial Infrastructure Minister, Rob Fleming and voiced her support for the project and pushed for swift action on the file. 
Funding for the North Delta Track- $ 3.2 Million
$ 3.2 Million is allocated for this project from the Ministry of Infrastructure and Communities. This funding was received through the Investing in Canada Infrastructure Fund- Community, Culture and Recreation Infrastructure Program in 2019. 

Delta Assist Anti-Racism Action Program
Delta Assist has been given funding for a project that will increase the awareness and improve responsiveness to Racism and Hate here in Delta. This program has been given $ 74,100. This has been given through the Anti-Racism Action Program through the Federal Government (ARAP). 

New Horizons for Seniors in Delta- $ 61,915
The New Horizons for Seniors program has three main goals. First, to empower seniors. Secondly, to encourage seniors to share their knowledge, skills and experience with others in the community. Lastly, to enhance seniors' social well-being and community vitality.This programis vital to our community. We are excited to tell you about our 2019-2020 Delta recipients.
Ladner Lawn Bowling Club received $ 5,373 with an additional $ 5,000 during the COVID-19 pandemic.
Royal Canadian Legion Delta Branch # 61 (Ladner) received $ 21,670
Royal Canadian Legion Delta Branch # 289 (Tsawwassen) received $ 25,000 
Northcrest Care Center received $ 4,872
Armored Combat Support Vehicles
The Department of Public Services and Procurement awarded a $ 16.5 million contract for Zodiac Hurricane Technologies Inc in Delta.
Read the news story here .

Electric Vehicle Charger Installations in Delta- $ 77,250
This funding came to Delta through the Ministry of Natural Resources Canada. The City of Delta will receive $ 77,250 to fund the installation of 20 Level 2 Electric Vehicle connectors in public places. This funding will keep Delta competitive and encourage the switch over to electric vehicles to reduce our emissions. 
Muddy River Technologies Research Funding- $ 200,000
Muddy River Technologies is a company located right here in Delta- specifically in Tilbury Industrial Park. This company has been approved for a total of $ 200,000 to carry out testing and demonstration of their phosphorus recovery technology from animal manure. This funding will support monitoring, laboratory analysis, consultants, site-preparation and set-up. This research will help us understand how we can reduce phosphorus losses resulting from manure runoff. 
Origin Organic Farms- $ 201,975
Origin Organic Farms produces, sorts, grades and packages premium organic greenhouse vegetables right here in Delta. The project was approved to improve health and safety; site improvements for social distancing and site improvements for worker health and safety. 
Emergency Fund to Improve Canadian Food Security in Delta- $ 47,850
In April 2020, the Government Launched the $ 100 million Emergency Fund to improve Canadian food security to support national, regional, and local organizations across Canada that are able to reach people and communities experiencing food insecurity and who have been impacted by COVID-19. This fund supports the purchase and distribution of food on an emergency basis across the country. 
Delta organizations benefited from this funding. Including the Delta School District ($ 15,000), the Delta School Board ($ 15,000), Mamas for Mamas ($ 1,200), the South Delta Food Bank ($ 15,300), Tsawwassen First Nation ($ 1,350). Overall, Delta received $ 47,850 from this program. 
The Canada Summer Jobs Program in Delta 2020- $ 688,990
The Canada Summer Jobs program employs young people across Canada. Here in Delta we have a long list of employers who benefit from this program. This year, Delta received $ 688,990 for local organizations to hire young people. Recipients include, many local Delta farmers, Burns Bog, The Delta Chamber of Commerce, Watershed Artwork Society, The City of Delta, and many local sports organizations.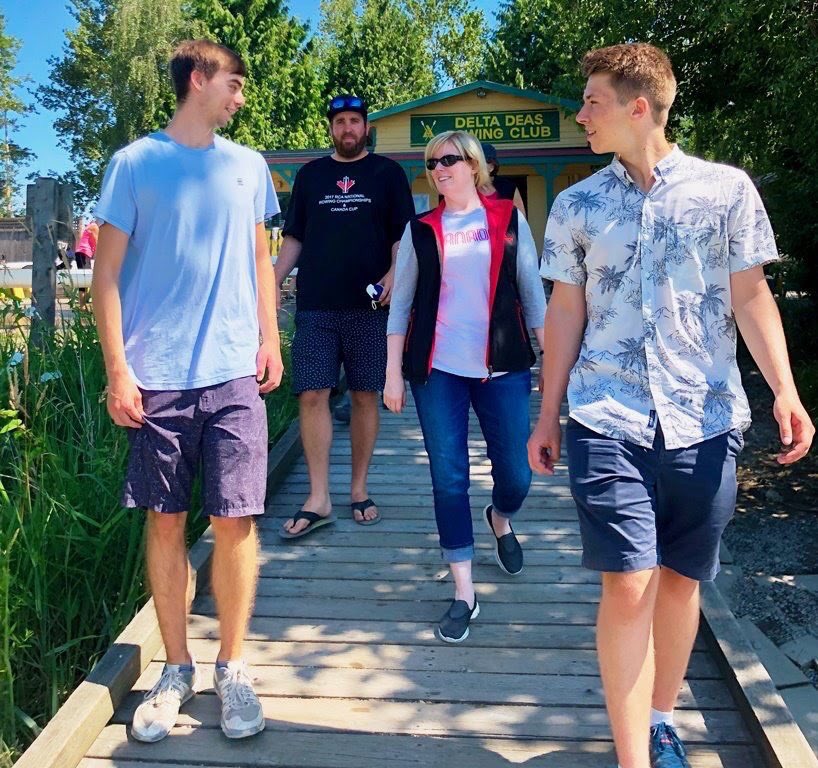 Increased Support for Seniors Old Age Security, Guaranteed Income Supplement and GST payments - $ 10,430,000
The costs of living during COVID-19 increased making the prices of ordinary items more expensive. Our office heard loud and clear that seniors were having problems being able to afford the increased number of dispensing fees and paying for grocery delivery services. In response, the Government announced a one-time payment of $ 300 for seniors who receive Old Age Security, with an extra $ 200 who receive the Guaranteed Income Supplement. Furthermore, the increased GST payments has helped our most vulnerable seniors. In Delta, that meant $ 10,430,000 for seniors getting to help pay bills during the pandemic. 
Emergency Community Support Fund in Delta- $ 181,860
This national fund launched as a way to help community organizations serve vulnerable Canadians during the COVID-19 crisis. This fund helped organizations across the country increase volunteer-based home deliveries, provide training, supplies and supports to volunteers, and scale up help lines that provide information and support. In Delta, we have many organizations that help the most vulnerable. The following charities in Delta received funding:
Big Sisters of BC Lower Mainland received $ 5055 for its Study Buddy program with provides weekly tutoring and mentoring focused on school work and study skills. 

Deltassist Family and Community Services Society received $ 70,000 for the Temporary North Delta Food Bank serving 708 people in Delta Delta every two weeks.

Little House Alcohol and Drug Addiction Recovery Society received $ 10,000 for the Heart of the Youth Program- which provides youth affected by substance use disorder an online space to share their thoughts and feelings.  

Mamas for Mamas- Metro Vancouver received $ 30,000 for the Respond Like a Mother program, which helps low income mothers with access to food, hygiene, housing and basic necessities. 

Options Community Services received $ 8,000 for the Ready to Work program, which aims to reduce barriers to finding employment post-COVID.

Surrey-North Delta Meals on Wheels received $ 15,000 for subsidized meals during COVID-19. 

REACH Child and Youth Development Society received $ 25,805 for the Virtual Autism Early Intervention Therapies Program for children to continue to receive support programs and services they need.

WINGS Fellowship Ministries received $ 18,000 for the COVID-19 mental health and well being project.

This program provides support and self help tools for mental well being, as well as grocery transportation. 
The first round of funding equals to $ 181,860 from the Emergency Community Support Fund here in Delta.