January 7, 2021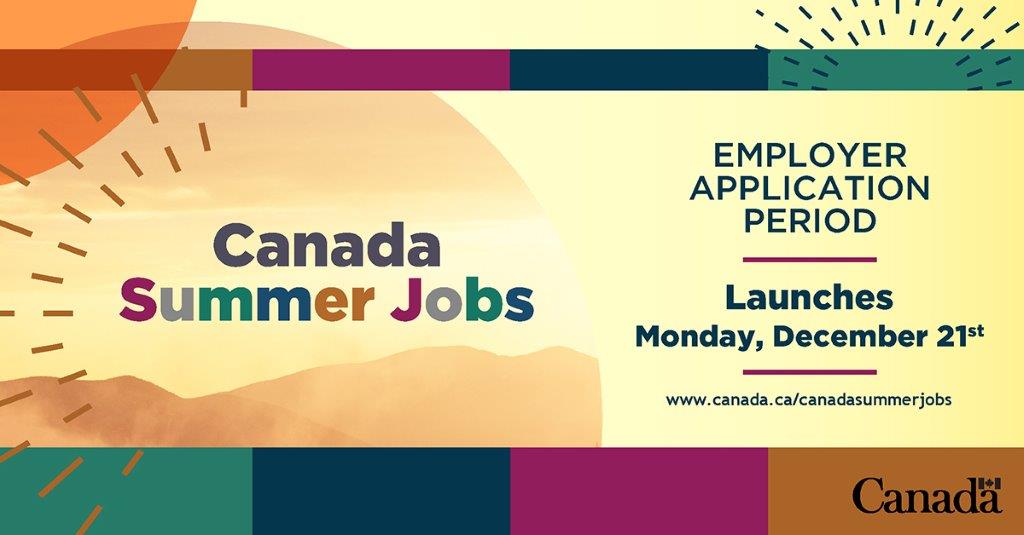 The employer application period for Canada Summer Jobs 2021 opened on December 21 and will close on Friday, January 29, 2021. 
To help young people develop stronger connections to the job market, and to support employers through a period of economic recovery, the Government intends to support up to 120,000 job placements through CSJ 2021. This is a 50% increase from the 80,000 jobs approved in 2020. 
In addition, the program will offer temporary flexibilities. These will include:
Funded

employers will be able to offer both part-time and full-time job placements.

The eligible employment period has been extended to take place between April 26, 2021 and February 26, 2022

. 
Funded public and private sector employers will be eligible to receive a wage subsidy reimbursement of up to 75% of the provincial or territorial minimum hourly wage. Not-for-profit organizations will continue to receive 100%.
To apply, click on this link.